We are looking for the best!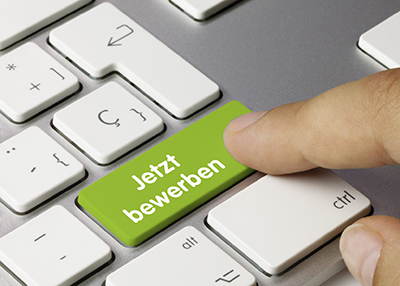 Are you committed, motivated and performance oriented?
Are you ready to focus on great things while keeping an eye on the fine details?
Are you willing to make the next decisive step in your career?
We expect the extraordinary
We expect a lot because we offer a lot in return. It is particularly important for us is that you have:
Established and extensive experience in the SAP® environment
Broad and solid knowledge in the fields of SAP® development and consulting
Successful and longstanding work experience, preferably in retail projects.
We offer something different
We don't just give you a job - we offer you advancement in your career.
You will undertake many varied and challenging tasks in SAP® projects in cooperation with leading German and international companies.
You will regularly take part in training programs in order to keep your knowledge and skills up-to-date and to gain new qualifications.
You will get an attractive salary with additional bonus schemes, which will enable a high and above all performance-based remuneration.
We are searching for a successful and trusted partnership and we want to meet you. Freelancers are equally welcome. We will gladly discuss the details and conditions of our work with you.
Are you convinced that your excellent knowledge and skills can be applied in our company?
Go ahead. Convince us too!
If you are interested in this challenging position and long-term collaboration, please apply via e-mail at This email address is being protected from spambots. You need JavaScript enabled to view it.
VIGORS oHG (general partnership)
IT Consulting & Add-On Solutions
Victor Tipografov and Igor Zemlyansky
Am Gatherhof 7
D-40472 Düsseldorf
Telephone: +49(0)211-971-787-27
Fax: +49(0)211-971-787-26
E-mail:
This email address is being protected from spambots. You need JavaScript enabled to view it.