Consultant profile Jörg Becker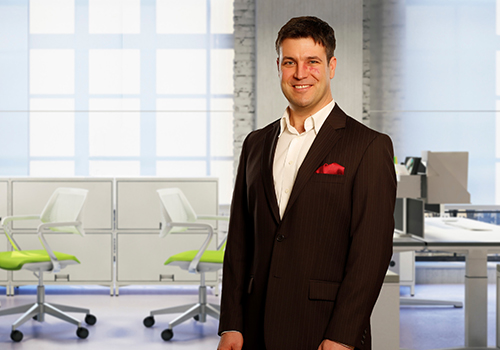 Application systems:
SAP® ERP (Retail, Automotive)
Significant projects in recent years:
Development of SAP® Retail in the grocery retail
Implementation of time-dependent account groups, dialog programming for master data migration for third-party system supply, writing various programs in a controlled environment, expansion of fruit & vegetable environment, replacement of current solution, GoLive Support with subsequent maintenance.
LUNAR GmbH (IT service provider of the EDEKA Group), various sites
Tlog Upload into the PIPE, distribution of data through the SAP® PI into other systems (Retail)
Conversion of IBM VisualStore Tlog data from the cash desks into PIPE import structures. These contain the complete sales, financial transactions, bonus schemes and loyalty programs of the customer, implementation of customer-specific production processes into the PIPE-BADIs
MGB, Switzerland
Implementation of customer requirements in BSP, XML processing, acceleration of integral processes of an existing BSP application as well as acceleration of data import via XML-data (automotive)
Finding and correcting application and performance bottlenecks, coaching Indian colleagues, creating specifications, design, customer contact person responsible for applications, realization of demands, BSP development, GoLive support.
SupplyOn, Germany
Customer-specific enhancement for fresh goods disposition (Retail)
Conception and development of applications demanded by departments. Data archiving.
METRO MDL, Germany
Attaching applications to the existing portal of the customer as well as modifying different selections which needed to be adjusted to function with the portal. Expanding the application with pages according to customer requirements (automotive)
Analysing the existing BSP application, implementing items found in the analysis, expanding the existing BSP application with the customer – specific pages, integrating the application into customer's portal, GoLive support.
SupplyOn, Germany
Expanding of the parts list, transfer of lists via POI interface to the connected computer integrated cutting system (automotive)
Expanding of POI interface, creating specifications, expanding parts list with customer-tailored screens.
Sumitomo, Germany
Implementation of a prototype in the EWM for manual Wellenfreigabe (automotive)
Creating a prototype, development continuation based on the prototype, development of various applications in EWM, creating different programs in SD and WM transports, deliveries and handling units.
Daimler, Germany
Impementation of SAP® Retail Fashion
Creating specifications, designs and prototypes Development of the prototype to the finished application.
Karstadt, Germany
Skills:
Longstanding experience in SAP® development technologies
Longstanding experience in relevant interface technologies (XML, IDocs, Webservices, BAPI, RFC etc.)
Longstanding experience in complex SAP® development tools (GUI – i.e. web-dialogs, reports, interfaces, etc.)
Excellent knowledge of SAP® architecture
Excellent knowledge of SAP® retail and related SAP systems
Excellent knowledge of SAP® NetWeaver®
Management experience in development and application projects in trade sector
Coordination of development processes from design to implementation